Combining the modalities of Zen shiatsu, traditional Thai massage and joint mobilization techniques of osteopathy, Zenthai Shiatsu creates freedom of movement. More than this integration of techniques, it offers an opportunity for the deep release of any held tensions and a reconnection to a state of ease and health.
Gwyn Williams, founder of Zenthai Shiatsu says "Mindful touch offers an experience like no other. Within it are the seeds for deep transformation and awakening. This is healing. Memories and traumas stored within the body are able to be accessed to allow the return of freedom to our energetic and structural bodies."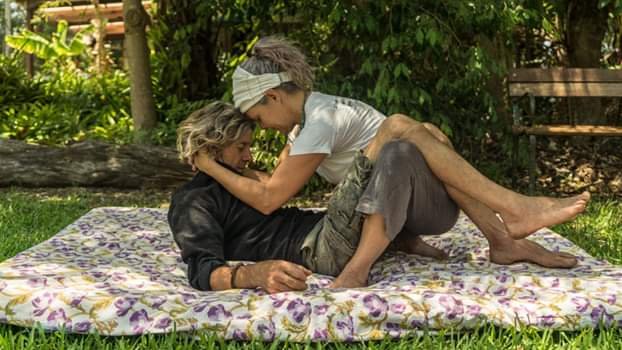 Zen Shiatsu (literally meaning 'finger pressure') is based around the Chinese Acupuncture/ Acupressure and the Meridians, an in-depth healing art of how we can utilise qi (life force) to keep our bodies and minds in a state of equilibrium.
Traditional Thai Massage involves stretching and aligning the energetic and structural body and draws it's roots from India and the most ancient healing practice of Ayurveda.
Joint mobilization techniques of osteopathy access the mobility of the tissues, the fascia and the joints, improving freedom of movement and range of motion in the body.
By the integration of the prime aspects of the modalities and the creation of a safe, awake and caring healing environment, Zenthai Shiatsu has evolved to be widely recognised as an effective structural and energetic form of therapy.
This is movement based therapy with a reputation of effectively dealing with issues of the musculo-skeletal , digestive and nervous systems.

Treatments are unique to the client's specific needs, a session can include therapy focused on:
Remedial Zenthai Shiatsu-remedial massage treats sciatica, frozen shoulder, neck pain, lumbar pain, shortness of breath and rib cartilage damage, neck and ankle injury, meniscus injury, fluid on the knee, hip pain, sacral pain.
Abdominal massage – for the organs of the belly. Aids digestive, elimination and reproductive organs. Releases deep held trauma and patterns of emotional stress and anxiety. Frees the diaphragm and softens the belly where tension has long been stored.
Pregnancy Zenthai – techniques to enhance pregnancy, creating space for Mother's within their abdomen and pelvis as baby grows. Relieves postural changes, pelvic, ankle and leg pain. Creates space for Mother to breathe around the diaphragm and aids digestion, relieving indigestion and heartburn sensations.
Fluid Zenthai – returning fluidity and rhythm to the body with continual movement, the conversation between the body of the giver and the body of the receiver.
Zenthai Shiatsu draws on:
1) Zen Shiatsu…..traditional Chinese medicine….acupuncture without needles (including glass cupping, moxabustion and lifestyle/ dietary advice).
2)Traditional Thai massage….releases muscular tension and energetic blockages.
3) Osteopathic techniques….joint mobilization, organ motility, connective tissue structures, fascia unwinding.
By integrating the 3 modalities, and through a safe, awake and caring treatment environment Zenthai Shiatsu has evolved to be a creative dance of healing and wellbeing.
Each session is tailored to the client's needs. 
This is movement based therapy with a reputation of effectively treating a wide range of issues of the muscular skeletal, digestive and nervous systems.
Your wellness is your priority, to book:
Head to the
Bookings page
, click the Bookings button and select the 90 minute Zenthai Shiatsu session – $150.